Our Story
The story behind Bartlett Therapeutic Massage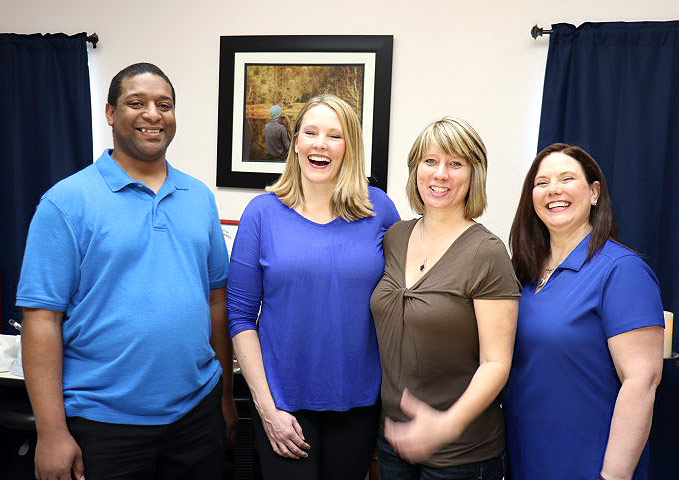 I was originally a database designer, and had no idea that a career as a massage therapist was in my future. After having children I left my job to look after them, and followed my husband to Chicago after a work-transfer.
It was there in Chicago that I got involved in a local cycling team. The team became great friends and helped me through my divorce. It was this team who suggested that I should look into massage therapy. One of my teammates had been to National University of Health Sciences, a chiropractic school with courses relating to chiropractic, Naturopath, Acupuncture, and of course Massage Therapy. I enrolled on their massage therapy program and started my journey.
Being able to support my children became my main motivation for completing the course. I knew failure was not an option, and after studying my tail off I graduated as Valedictorian. I owe a lot to my cycle teammates Ron and Trish who allowed us to stay with them while I finished the program.
I was now ready to start my new life back in Memphis!
I took a few jobs with local companies, but due to bad management things didn't work out. I decided that I wanted to control my own future. With my family relying on me I knew what I had to do – start my own business so I could work on my own terms.
I rented a 10×10 room at another Massage Therapy and this became the home of Bartlett Therapeutic Massage for the next two years. Things really started to take of I knew I'd need some help to grow the business, so I reached out to Bennie and his wife LauraBeth who I had met during my previous work experience.
Bennie agreed to share the space and his wife became the receptionist. I met Ann and Ginger at Brazilian jiu-jitsu practice – my daughter has been training since she was 7 years old. After they found out what we were doing they agreed to become a part of it.
All of the team at Bartlett Therapeutic Massage bring their unique personality to the group and through our collective experience provide a wide range of therapeutic massage services.
Amanda Graham, LMT, BCTMB
Owner, Bartlett Therapeutic Massage